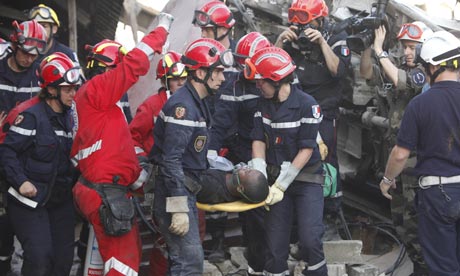 Guardian reports...
A man was dramatically rescued tonight

after spending 11 days under the rubble of a hotel in Port-au-Prince, hours after the Haitian government declared search and rescue operations over.
I heard today that the UN have said that the search and rescue operation is
'over'
. Thank God some agencies are still looking for the living. Nothing is impossible for God, as we have seen over the last few days.