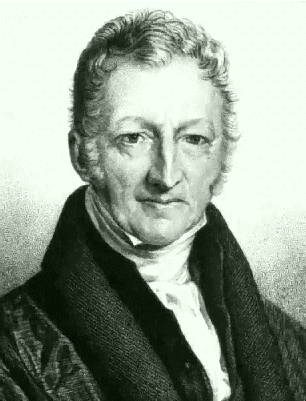 Nasty piece of work: Thomas Malthus
Why don't they just call it eugenics?
I've done my exam invigilating for the day. I couldn't help noticing that the 'World Development Studies' exam is, in the year 2011, citing Thomas Malthus as a respectable academic on population studies, even though he was totally discredited after his population theories concerning population and food never came true.
Anyone would think we're just priming A-Level students to go on to become 'Sustainable Development' academics or workers in the field, who think Malthus was right, contraception and abortion is great because there are 'too many people' in the World and putting them into the Marxist factory that constitutes the modern day University.
Secondly, the history exam. No mention of St Thomas More whatsoever on the Henry VIII section. These exams all take place at the same time on the same day, so I'm not giving away any secrets.
State schools are just propaganda machines...and they say Catholic Faith schools are about indoctrination!