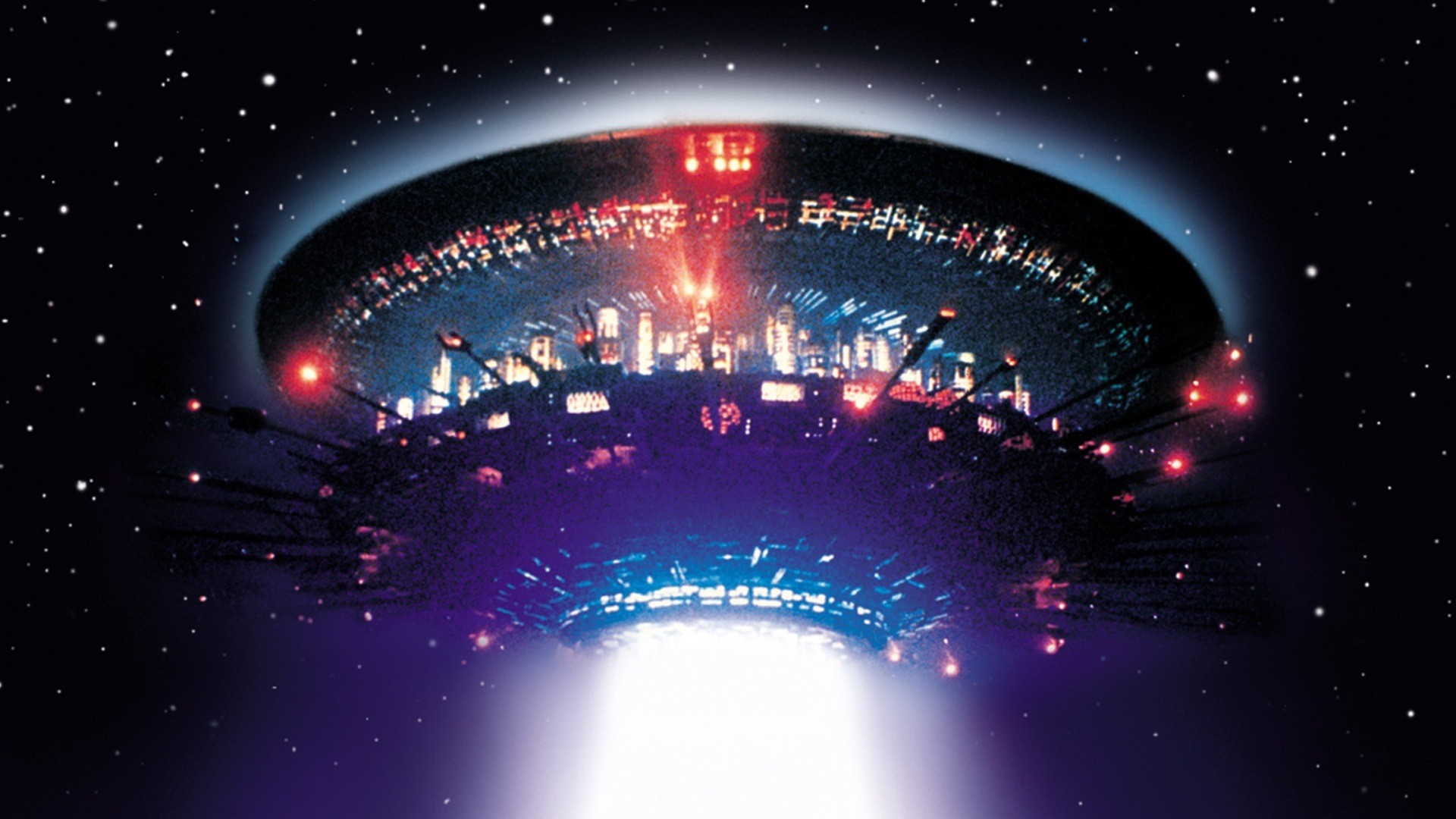 Culture of Close Encounters of the Third Kind: Francis will have theorists worried
Fatima supporters are widely regarded as being a bit 'out there' in the Catholic Church. I think that, in a way, the Fatima children gave Catholics who promote the message of Fatima a good preparation for rejection since they, also, were widely rejected until evidence of the supernatural became more extended, for instance, during the Miracle of the Sun. Still, even after that, a lot of Bishops would say that Fatima is not important. I really doubt that Fatima is
not important
. The message of Fatima, essentially, is 'repent for the Kingdom of God is near at hand'. If that's not important, then what is?
However, it is kind of to be expected that the Feast of Our Lady of Fatima should become regarded by some - or even many - in the Church - as something of a feast for the fruitloops, because within the Fatima camp are some ideas that are truly 'out there'. I don't know whether Pope Francis celebrated the Feast today - after all, it was an
option
.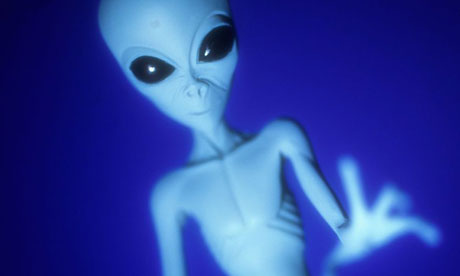 "Ave Maria! Please take me to the FFI leader!"
What!? Did the Pope just mention aliens?
I found it quite striking that the highest ranking man in the Church, Pope Francis, should have been discussing the idea of baptising aliens should they ever dock here on Earth and say,
'Dominus vobiscum/tecum'
depending on whether they have yet been ordained. I expect that it was an 'off the cuff' homily, but conspiracy theorists will just love this. I'll explain why in a second.
Like I say, Fatima is still regarded by many in the Church as something a little bit whacko -
not that aliens form any part of the original Fatima message
- and despite the huge credibility of the original visionaries, if not, indeed, necessarily all those who take the message forward further - this is probably not a good sign.
If, for example, Bishops believed in and propagated the message of Fatima, they'd all, for example, believe in Hell, Purgatory and Heaven. That would be a great start. They'd certainly do everything they could do warn their flock of the dangers posed to the immortal soul by mortal sin. Fatima, so in many ways, stands in contradiction to the relativistic free-thinking Church of the 21st century which relegates much of what Catholics 'traditionally' believed to antiquity. We've 'moved on' from all that 'mumbo-jumbo'.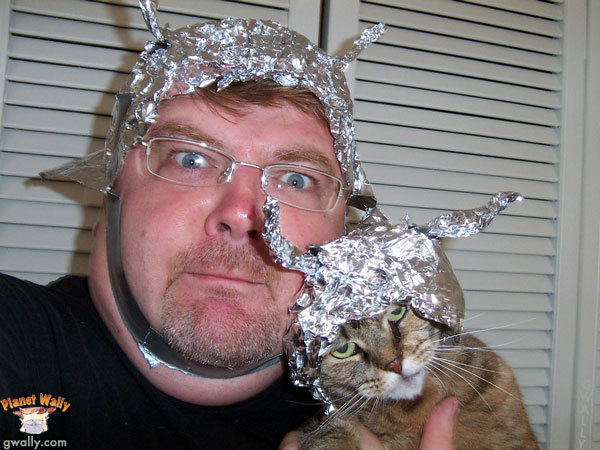 Just because he's wearing a tin hat doesn't mean he's mad.
So, because today is a day for 'nuts', people who think 'outside the box' or even people who are 'mad as a box of frogs', let's why not just concentrate on two areas that a high ranking Prelate has been discussing with the Faithful these last weeks that will have many a Fatima nut and many a conspiracy nut rather concerned.
1) The UN, Poverty and Sustainable Development.
Conspiracy theorists, and Fatima supporters are among them, maintain that the UN is the greatest threat to freedom and Christianity in the World. Most of them are American, true, but many a conspiracy theorist would hold that the UN is trying to form a World Government that is essentially communist, godless and with 'green' issues being used to hold the central idea together - sustainable development, if you will. The Catholic Church believes sustainable development is about sustaining the population in order to develop. The UN has other ideas. Less people, somehow, equals more sustainable development.
Yet, so goes the theory, by creating paranoia and fear about 'sustainability' issues - like CO2, emissions, saving the planet, whales etc, you can create a neo-pagan religion that will hold a World Government together. This is why Christianity must be destroyed - preferably from within - before it can be replaced. Agenda 21 is, in the conspiracy theorist mind, the essential manifesto by which World Government can be established, as more powers go to the UN over time, gradually, at a local and national, then supranational level, until the UN sets policy for the whole world. We need the UN, so goes the plan, in order to save the World. Hunger, poverty, war and sustainable development become the issues that will, in this scenario, allow the UN to takeover the World and embark upon a new communistic vision of equality that will see humanity finally 'flourish'. It might need another world war or something, but that's their 'plan' in the eyes of the theorist.
Pope Francis, so far, is not necessarily putting the minds of those who view the UN with such suspicion at ease, since his call to seek 'legitimate redistribution of wealth', in order to end inequality. His Apostolic Exhortation, too, gave some people the tremors.
More than this, Pope Francis is to write an encyclical on ecology, the environment and man's place within it. If the UN think its fabulous, then conspiracy 'loons' will 'do one' seeing the Catholic Church as the vehicle by which the UN will establish a One World Religion. The Pope will, if he is not careful, attract the label of being the 'New World Order' Pope - not just the 'Pope from the New World'.
2) Aliens - yes - that's right - aliens!
Share International's very own nutjob and leading occultist Benjamin Creme
claims that space aliens - that's right -
aliens
- are our space brothers and sisters and that the 'Ascended Masters' of his particular strand of theosophy teach him that one day the aliens will come and help us to establish peace and brotherhood on Earth. Therefore, we cannot say in all this that the 'spiritual' neo-pagans and theosophists have no form here. When 'Maitreya', the 'messiah' that Creme claims will come to teach us how to live peacefully and as brothers and sisters as a new 'World Teacher' makes his appearance on the World's stage, humanity will join forces with these 'space brothers' in a happy dance of joy. Probably to Mozart. They will teach us all their 'wisdom'.
Therefore, readers, I think the conspiracy theorists, be they Fatima supporters or not, will have an absolute field day with the new Pope.
Sustainable development and now aliens! Yikes! And yet, in terms of global leaders, Francis is not the first to mention something that should make people burst out laughing...
Remember him? The UN and the chief occultists and 'Luciferians' are, according to conspiracy theorists, very closely connected. So far, Pope Francis has highlighted poverty, hunger and recently,
aliens
, in his homilies and catechesis, albeit in reference to baptism with the latter. God became a Man born of the Immaculate Woman, Mary, to redeem
man and woman
. Not the little animals and not the little aliens. To baptise an alien would be to deny that God became man.
The Carpenters advance pro-alien philosophy through the majesty of song
Francis is due to write an Encyclical on ecology and environmental protection that could go down well with the UN. His emphasis on 'spreading the wealth' around the globe will have won much applause, if asking them to challenge the culture of death will have drawn yawns and wrist watch glances. I have little doubt though, that conspiracy nuts will be discussing such things as Pope Francis on their forums on the internet
,
asking whether Pope Francis isn't just preparing us for UN Agenda 21 to go into its final and most draconian stages, under the guise of the 'green concerns', in order to 'safeguard the planet' but is now discussing aliens, which the same people predict will be used to panic humanity into anarchy before accepting them as our 'space brothers' (Pass the bucket!)
I expect internet forums are on red alert.
Thanks for that, former head of the CIA, George Bush. It is only an isolated comment in one homily, but such 'nutjobs' and 'fruitloops' will be wondering whether, with the recent utterances of Pope Francis as well as his general emphasis, humanity is being prepped for something rather sinister such as a great deception that will delude mankind into accepting Benjamin Creme's 'Saviour' as the 'messiah' for these times. Such people will also be wondering whether Francis isn't just a Jesuit from South America, but a CIA agent who infiltrated the Jesuits in South America.
To most people this sounds totally insane, and yet, by all accounts, the Church and the World does sometimes feel like it is going bat-**** insane. According to the conspiracy theorists, the end goal of the plan is to unite all religions under one new world religion under a one world leader, heading a one world government, with one world bank, all dedicated to Lucifer. If you're not prepared to take an oath to Lucifer, you won't fit in.
Happy Feast and may God help us all.
Say a prayer for the nut jobs. You know I have my moments. By all means share this on Facebook or Twitter but we all know those are CIA operations. Perhaps Blogger too. 'They' didn't give us this stuff for evangelisation, but for the database. Let's evangelise while 'they' still allow for it...
UPDATE: CONSPIRACY INTERNET FORUM ON RED ALERT.