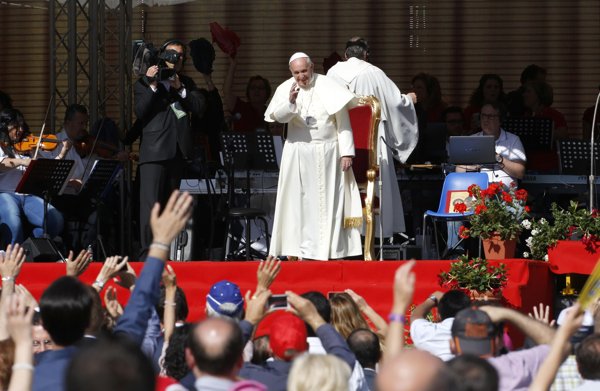 It's a charismatic prayer group 'raising of hands'.
Not a Nazi salute.
Bizarre. What must Blessed John Henry Newman make of it all?
Still...always good to see the Pope kneeling which is the model of prayer for us all.
Just for a moment there, His Holiness looked
a little pious
.I say this because His Holiness has issued from on high another insult to Catholics...
"Oi! Angel face! Stop looking so pious! Putting on your sweet angel face, closing your eyes and pretending to be a Saint! Yeah, that's right! You! Isn't that right?!"