The end of an era: Many Church bouncers will be made redundant
London's Catholic Churches are already undergoing a revolutionary change in the life of the Church in the era of Pope Francis. The long awaited message of mercy has filtered from Rome down to the pews.
Anti-gay security guards - a hitherto common sight outside Catholic Churches in London have today been told that their services will no longer be needed, as the Church in England and Wales takes on the new message of 'welcoming' and accepting people with same-sex attraction.
For the past two thousand years, anti-gay security guards have been employed by the Church in order to filter out from congregations anyone who may have homosexual tendencies or inclinations. In a revolutionary move, today Cardinal Vincent Nichols and Archbishop Peter Smith made it known that henceforth, the security guards will be placed inside the Churches in order to defend homosexuals from the lethal and unpredictable stoning and/or beating that has often taken place against homosexuals during Mass and times of quiet prayer and reflection.
One homosexual man, speaking outside of London's Oratory said, "I am so pleased that these anti-gay security guards will from now on no longer be placed outside the Oratory. It was so degrading during the time of St John Paul II and Benedict XVI, when these guards would ask me things like, 'Are you queer? You look like a queer to me! On your bike, you dirty faggot and don't bring your nancy boy ways around here! If I catch you around here again, you can expect a black eye! Now, sling your hook gay boy!' It is such a relief in the time of Pope Francis to be able to walk freely into a Church."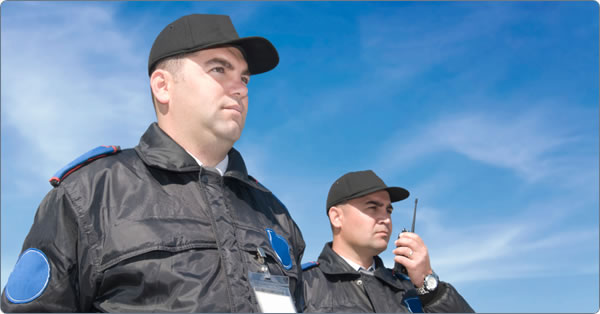 From now on, security guards will monitor anti-gay activity
"Now", he continued, "in the time of Pope Francis, in an era of mercy, the unthinkable has happened. I can walk into any Catholic Church I like, go to Confession, receive Holy Communion in a State of Grace, pray like any other Catholic, adore the Blessed Sacrament, take part in processions and in general live a normal Catholic life. This was impossible in the bad old days of Benedict XVI. I was never welcomed!"
"Thank you, Pope Francis, for finally making the Church a welcoming place for me after all those years of beatings and bullying. I'm glad I stuck with the Catholic Faith. It just goes to show how much attitudes have changed in this new pontificate. Thank you, Cardinal Vincent Nichols. and Archbishop Peter Smith. I now know I can walk into the Brompton Oratory without harassment, intimidation, bullying and violence taking place against my person. Praise and thanks be to God!"