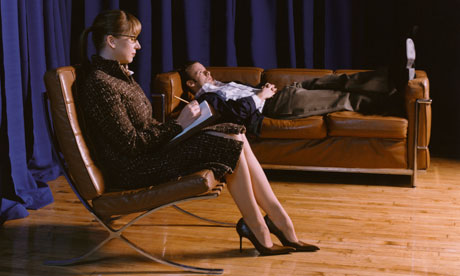 "Let's go deeper...When did your desire to attend to the Latin Mass start?"
It is saddening that an
Italian journalist at Radio Maria
has fallen foul of the broadcasting organisation's policy towards reporting on Church affairs. Good grief, I mean, if fidelity and obedience to
everything the Successor of St Peter says and does
is the yardstick of Catholicism then the entire editorial boards of The Tablet and the National Catholic Reporter, among others, should have been sacked years ago. I feel great sympathy for Professor Roberto de Mattei and I'm sure His Holiness wouldn't want people being sacked on his behalf in a Church of mercy.
Rorate Caeli
also has some pretty depressing news today concerning the Holy Father's thoughts on those who wish to attend the Traditional Latin Mass liberated by his predecessor, Benedict XVI. His Holiness has recently toned down some of his language but I find these latest words, attributed to him by a Czech bishop, to be a little insulting personally and a little insulting, too, to his predecessor of fond memory. Speaking of the Mass of Ages, mused His Holiness...
"When I search more thoroughly - the Pope said - I find that it is rather a kind of fashion [in Czech: 'móda', Italian 'moda']. And if it is a fashion, therefore it is a matter that does not need that much attention. It is just necessary to show some patience and kindness to people who are addicted to a certain fashion. But I consider greatly important to go deep into things, because if we do not go deep, no liturgical form, this or that one, can save us."
Ah, we can only stand back in awe at the patience and kindness with which the Franciscans of the Immaculate have been tolerated. One immediately recalls, from experience, just how kind and patient therapists can be! I suppose in terms of fashion, the 1970s is, for many people, just 'where its at', even though many have long since left it behind, seeking something more solid, noble, worthy of the Lord, something more dignified, reverent and beautiful than what that particular era had to offer the people of God. What is it about traditional Catholic worship that has today's bishops get so hot under the collar? What will, God willing we get there, the liturgy in Heaven be like for all eternity?
Finally, last, but not least, please of your charity say a prayer for a friend of mine, Kevin, who was more a friend of Jason's, who died in his sleep the other day - young, recently out of prison, addicted to various drugs and drink, leaving behind him children and the mother of his children and even his grandfather who outlived him. I will miss him very much and so will Jason who is very much grieving. It appears very much that Brighton has claimed another victim of its notorious claim as the capital of drug-related deaths in the United Kingdom. May his soul, by the mercy of God and through the intercession of Mary, ever Virgin, rest in peace. There are, as Brighton can testify, more dangerous addictions in this World, than the worship of the Triune God and devotion to the Mass.
I don't know what world Cardinal Hummes lives in, but amid the jubilation of so many in Rome, in the real world, things are a little bit more complicated than his rather fanciful image of the Church's missionary life. Myself, when I hear news like that, a man so young dying, who felt no hope for the future, feel an abject failure in transmitting the Gospel to the poor. Good Jesus knows I did next to nothing to try and lead him to Mary and Jesus. I don't know what circles Cardinal Hummes moves in, but a reality check for such Churchmen is sorely needed. The election of a charismatic and popular Pope, for the vast majority of the World and even for the vast majority of Catholics, has changed
nothing
.
What world do these prelates live in?