c)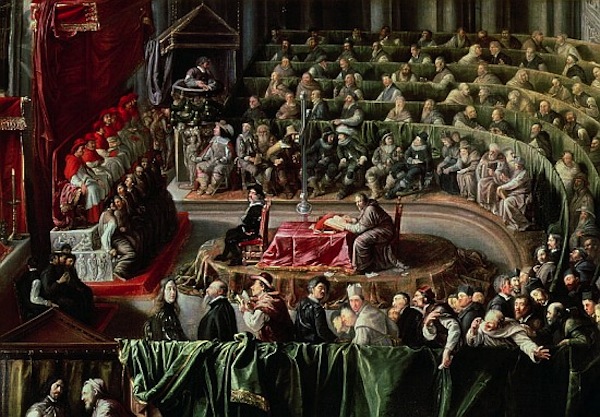 All of this is profoundly and
wildly speculative
, of course, but I suppose that option c) for Pope Francis in the event of some kind of process that resulted in a trial to ascertain his ability to hold Office would be simply to declare that he does not recognise the authority of those who place him on trial followed by some kind of excommunication for those who tried to do so. Meanwhile, Fr Antonio Spadaro and Fr James Martin S.J could tweet about how this was like the arrest and trial of Our Lord Jesus Christ. One can just see the narrative unfolding. 'The Trial of Pope Francis'. That would make for an interesting play at the National Theatre. If not answering the dubia is seen by Francis as his way of showing respect for due process, perhaps he wouldn't even turn up for his own trial. The imagination runs riot. Perhaps I really should give it up for Lent.
I suppose that with the general upending of justice and law that is a motif of this papacy, the trial of Cardinal Burke and/or those who resist the strange new doctrines is far more likely. As today's Guardian story makes clear, for the time being
Pope Francis clearly wishes very much for a narrative - the dominant one of this papacy - to be propagated.
The narrative is this: Pope Francis the Good and Merciful Vs the Evil, Conservative Catholic Church. Since 2013, this narrative has been building up. One seriously wonders, what does the climax of
that narrative
look like?
May God come to the aid of His Church swiftly and may the triumph of the Immaculate Heart of Mary come soon. I don't see any happy endings in the offing other than that promised by Our Blessed Lady at Fatima. What that looks like, or will look like, we cannot yet see.