2003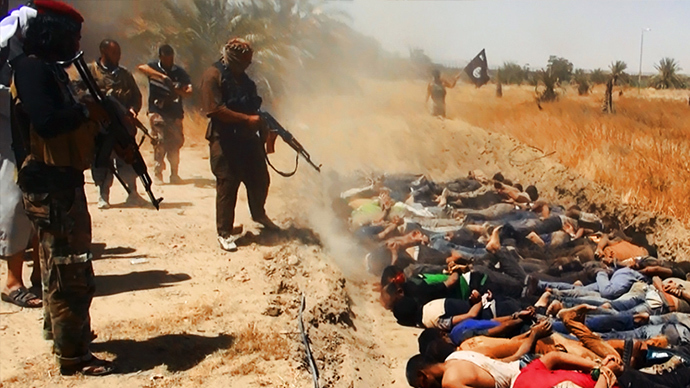 2014
So, given that Cheney knew
precisely
what
would
happen before 'changing his mind' about what
should
happen, the question that has to be asked is: Is US policy status in the region still
'mission accomplished'
?
Let's give George W Bush some credit. It most likely was not him who said, "Yeah, if you can put a sign saying
'Mission Accomplished'
above my head on the warship, that would be great."
Whole peoples, nations, as well as their politicians seem to be just pawns in the hands of the bunch of psychopaths have been running US foreign policy. Is there any US policy of 'regime change' for Israel, since I hear they may be guilty of some serious human rights abuses?
Pray for the Christians of Iraq, Syria and for peace in the Middle East.